Lin Dan
Lin Dan
(Chinese: 林丹; pinyin: Lín Dān; born October 14, 1983 in Longyan, Fujian) is a badminton player from China. By the age of 27, Lin completed the "Super Grand Slam", having won all major titles in world badminton: Olympic Games, World Championships, World Cup, Thomas Cup, Sudirman Cup, All England Open, Asian Games, and Asia Championships, becoming the first and only player to achieve this feat.

Personal life
In his early years, Lin was encouraged to learn to play the piano by his parents, but chose to play badminton at the age of five. He joined the sports troop of the People's Liberation Army at the age of 13 and has been part of China's national badminton team since 2001 when he was 18.
LIN DAN WALLPAPER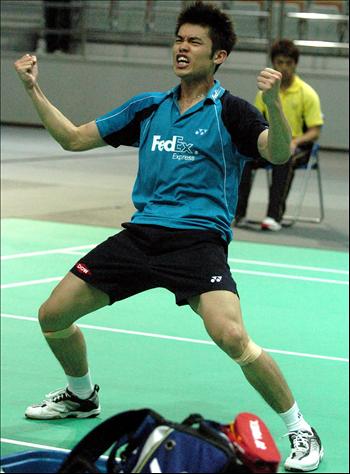 On April 10, 2008, he created controversy when he struck coach Ji Xinpeng in front of his teammates and reporters during the warm-up tournament ahead of Thomas Cup. The incident was reportedly triggered by Lin being unhappy with Ji's starting lineup for the tournament.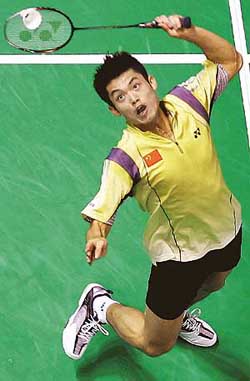 Lin has been in a romantic relationship with Xie Xingfang, herself a former world champion badminton player, since 2003. They were quietly married on December 13, 2010 in Haizhu, Guangzhou. Xie initially denied but later admitted the news when reporters got the evidence. Lin reacted angrily towards the news and insisted that it was a personal matter between him and Xie.
Career
Junior events
Lin emerged as a winner in the 2000 Asian Junior Championships in both the team and boys' singles events. He was also a member of the winning Chinese team and a boys' singles semi-finalist in the 2000 World Junior Championships.